Yes, Heth is dead and I genuinely am sad at Heath Ledger's unexpected death. I haven't watched many of Heath's movies, but I was so hyped to see Heath's performance in Brokeback Mountain 2005 as "Ennis Del Mar" with Jake Gyllenhaal (Heath earned an Academy Award nomination for his role on Brokeback Mountain).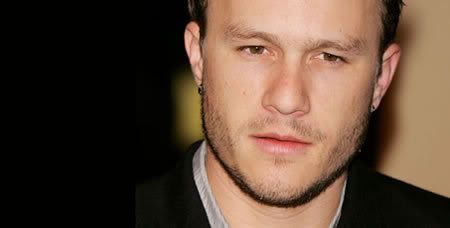 Heath Ledger becomes a movie star in Brokeback Mountain. Heath Ledger propels himself into that elite tier of fine actors with the most daring and risky performance since Tom Hanks in Philadelphia. He plays Ennis Del Mar, a quiet and rugged Wyoming cowboy that embarks on a twenty-year homosexual affair. The role is a difficult one and Heath takes command of it. He was quite different in-person from what I expected. Heath is verbose and articulate, but also very animated. Heath Ledger had put a lot of thought and time into this character and was well prepared for the interviews.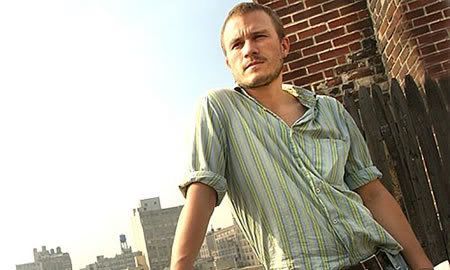 There's no rushing into the film, no need to fill every moment with dialogue. Some movies take their time laying the story out and settling over the audience. "Brokeback Mountain" is one of those films.
Heath Ledger gives an astoundingly raw performance as Ennis Del Mar. Ledger's hinted at this kind of talent before, but with "Brokeback Mountain" every single line is delivered perfectly and every movement has meaning. Ledger brings this conflicted cowboy to life with his startlingly realistic portrayal of a man caught between two worlds. Jake Gyllenhaal is equally terrific as Jack Twist, the more optimistic of the two lovers. Gyllenhaal continues to stack up an impressive resume and this is one of his finest roles to date.
That and the fact that he's Aussie (Perth-born) is also sad.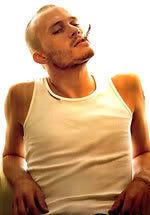 We'll miss you Heath.
R.I.P., Heath. :((